OWNERS: DO YOUR BOOKS NEED HELP?!
October 2014

LET US RESCUE YOUR BOOKS TODAY!
BOOKS A MESS?!
CONTACT ME TODAY!!
703-608-8352 
ARE YOUR BOOKS A MESS??
FureverBookkeeping.com WILL help! We act as the Liaison between your business and your CPA, often saving youThousands!  Call ME Today! 703-608-8352
Call me Today to Maximize Your Bottom Line! 

Direct: 703-608-8352

 

How Remote/Virtual Bookkeeping Benefits Your Business!

As technology advances more businesses are considering using a remote bookkeeping service.  For some businesses the idea of a virtual bookkeeper is new and scary, while for others remote bookkeeping truly just won't work.  For those businesses that entertain the idea of virtual bookkeeping they soon realize the benefits of using a virtual bookkeeping service.

Cost Savings

You should be able to find a bookkeeper that will save you a significant amount of money over your in house bookkeeper.  The fact is if they aren't saving you money then why would you even entertain the idea to begin with?  Most bookkeepers that work remotely will be able to offer part-time services that should meet your small business needs.  In addition they will be a contract employee so you will not have to worry about paying payroll taxes, vacation time and other benefits.

You should also see some significant cost savings because you will find that remote bookkeepers are very talented and experienced.  Any bookkeeper that works remotely and can offer you low prices must have several clients in order to make a living.  If you find an established remote bookkeeping service they most likely have tons of clients, many years of experience and a great team of bookkeepers.  So not only will you save money but you will actually get a very experienced and efficient team of bookkeepers helping you run your business. Your bookkeeping service provider should act like a business partner, not an employee.  Call me Today to Find out ALL of the advantages that we employ!  Direct: 240-215-7922.

 
Rescue Our Pet of the Month!
At Furever Bookkeeping, we donate a portion of our proceeds to abused and abandoned pets.
Meet Perla-Sweet, Good-Natured and Looking for her 'Furever Home'. Contact me about her!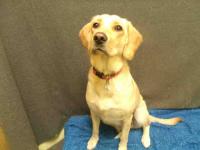 Have a Referral? Great! Click On: Refer A Client Today! Or Call: 703-608-8352.
240-2157922 | http://www.fureverbookkeeping.com